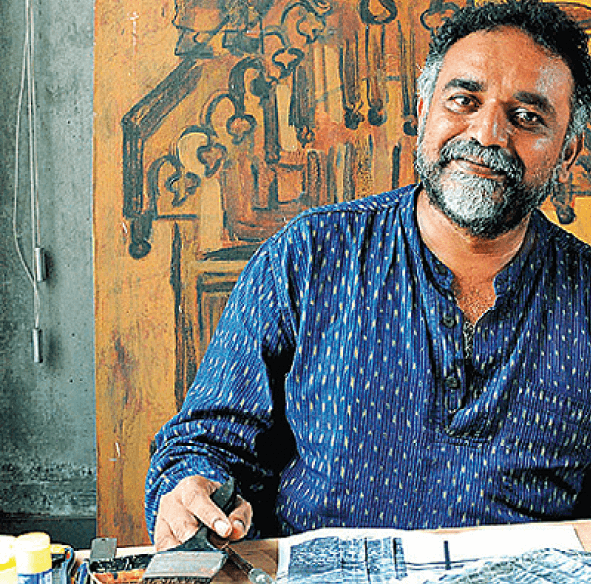 "My works are generated by my intense feeling for my environment. I seek to find myself by following whatever course it leads to." – Kattingeri Krishna Hebbar The portraits of K K Hebbar at HGAC are representative of his visual language. Hebbar is one of the most prominent modernist artists in India who was contemporary to the Bombay Progressive Artist's Group and belonged to a secular cultural landscape of the post Independence Nehruvian era. He belonged to a generation of artists that was self- conscious about their national identity in thought and attitude.
K K Hebbar relocated from his native Kattingeri in South Canara, Karnataka to Mumbai later in his life and this migration of a regional artist to the national arena of an emerging cosmopolitanism – Mumbai can be traced in his works as well. Bombay, a hub of many industries with an enlightened milieu of patrons, was also where the British had established the JJ School of Art. It is here that Hebbar lived and studied under Charles Gerard who asked him to find his own individuality beyond mere technical skills. His characteristic technique of using palate knife and impasto is part of the School of Paris and was popular in his time. Hebbar was known for his 'singing lines' where he captured the rhythms of workers, dancers and musicians.

TIME, CAPTURE AND PORTRAITS
Before there were photographs, there were portraits. From the time a very early ancestor drew her family on the wall, an act of pure representation of the present or of a hopeful future that would come to be, people have inscribed themselves on flat surfaces. Today a portrait is often seen with the same gaze that one sees a photograph. Most of the time the only naïve gaze and critique of a portrait is about the likeness of the painting to the original person. From a perspective of time how ever I suggest that a portrait is a capture of time as duration rather than of moments. When we see portraits, it is important not to see them as photographs. Unlike the fleeting snapshot of a photograph that somehow locks up those instantaneous moments, freezing them, a portrait by the very process of production seems to have embedded in it a time period in two ways.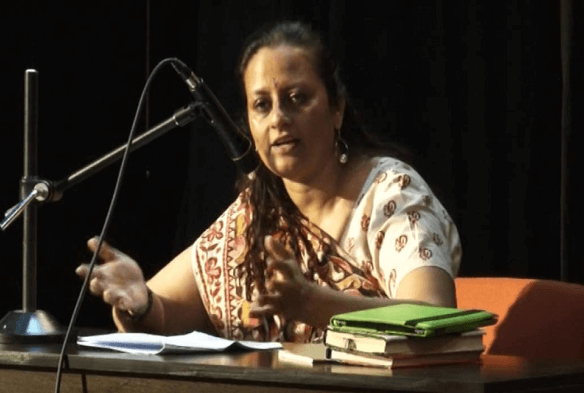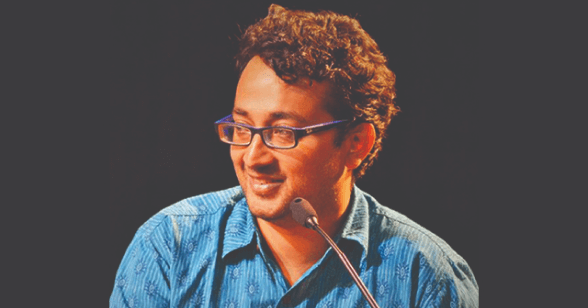 K K Hebbar's mentoring role in institution building, not just in Mumbai, but also in Vadodara, made him a very different figure from the stereotype of the lone artist who might think that talking too much about art destroys the purity of the experience. Indeed, painter K G Subramanyam has spoken of how Hebbar felt it necessary to write and talk about the diversity of experience available in India, for only then could one formulate a resolute and kinetic artistic vista.
Hebbar, whose 20th death anniversary is this year, actively encouraged younger artists and students, always trying to find scholarships for them. So, it is fitting that his family recently donated around 25 artworks (including a sculpture) to Manipal University. It is doubly heartening because although Hebbar studied and spent his life in Mumbai, he came from the Tulu-Malabar region, whose arts such as Yakshagana and Nagamandala were central to his sense of colour, form and dynamic lineation. […]